Origami Fly Wood Hummingbird / Nature / SMALL
OR_FL_WO_SM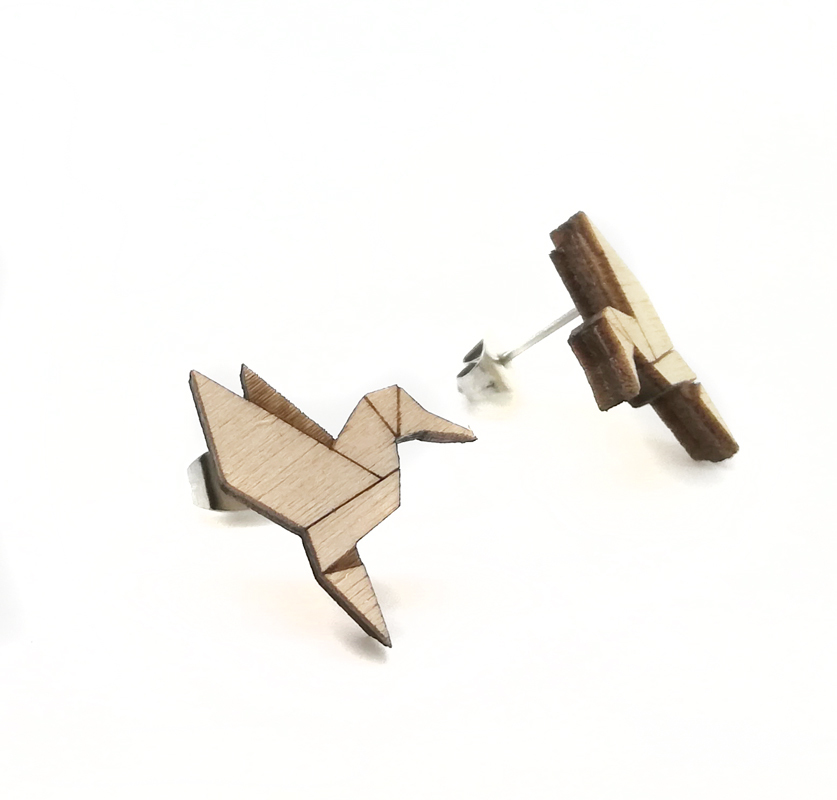 Origami fly
Simpelt, let grafisk design til ørene
Origami Fly-kollektionen tager afsæt i den japanske papirfoldekunst origami, koblet med dansk grafisk design så der med få linjer skabes form og dybde. Hver fugl har sit eget udtryk, sin egen historie.
FSC-mærket birkefinér og øko-læder sikrer et næsten vægtløst smykke, som er produceret med størst muligt hensyn til naturen.
Designet Hummingbird: En lille sprælsk energifyldt fugl, der står stille på dit øre - fuglen du aldrig finder i et forurenet område.
Fås i to størrelser (stor: 19 mm/ 14 mm)
Material: FSC Birkefiner, Kirurgisk stål (allergivenligt)
Leveringstid 2-5 hverdage
All our origamiearrings are handmade and unique. In this collection the proud japaneese origami-tradition is mixed up with danish graphic design, and together they form a unique design.